Estimated Arrival: Between Jul 12 and Jul 18. *ETA to USA Only
Shipping & Returns: Free Shipping U.S.A wide for All Orders Over $99!
FlashForge Dreamer Dual Extruder 3D Printer - Fully Enclosed For Education Use
Product Description
FlashForge Dreamer is the latest and most advanced desktop 3D printer from the makers of the popular Creator, Creator X, and Creator Pro. Not only does the Dreamer look sleeker, but the performance advances are what one would expect when some of the best 3D engineers are put to the challenge.
It's got a fully enclosed body, Wi-Fi connectivity, a built-in SD port, a build volume of 230 x 150 x 140, a higher resolution color touch screen, full manufacturer's warranty fulfilled by Flashforge Amazon, and lifetime support provided by expert FlashForge Amazon technicians .
And still, it's more affordable than the competition. So, with the latest printing technology from FlashForge, and the peace of mind that comes from buying from FlashForge Amazon, you can dream bigger and better than ever before.
Main Features:
In the Box - FLASHFORGE Dreamer - 2X Spools of Filament (0.6 kg ABS and 0.6 kg PLA) - USB Cable - Power cord - Tool Kits - 4GB SD Card.
Touchscreen: New 3.5" HD IPS   
Built-in Wi-Fi: Upload the print file using WiFi
Built-in 4g memory support: For storing files and folders 
Compatible with: Skein forge and Slic3r slicing
Enclosed chamber: insulates and protects ABS prints
Resolution: 0.1 - 0.2mm
Build Volume: 230 x 150 x 150 mm
Filament Compatibility: ABS / PLA / PVA
Software : FlashPrint
Operating Systems : Window, Mac OS. Not compatible with Linux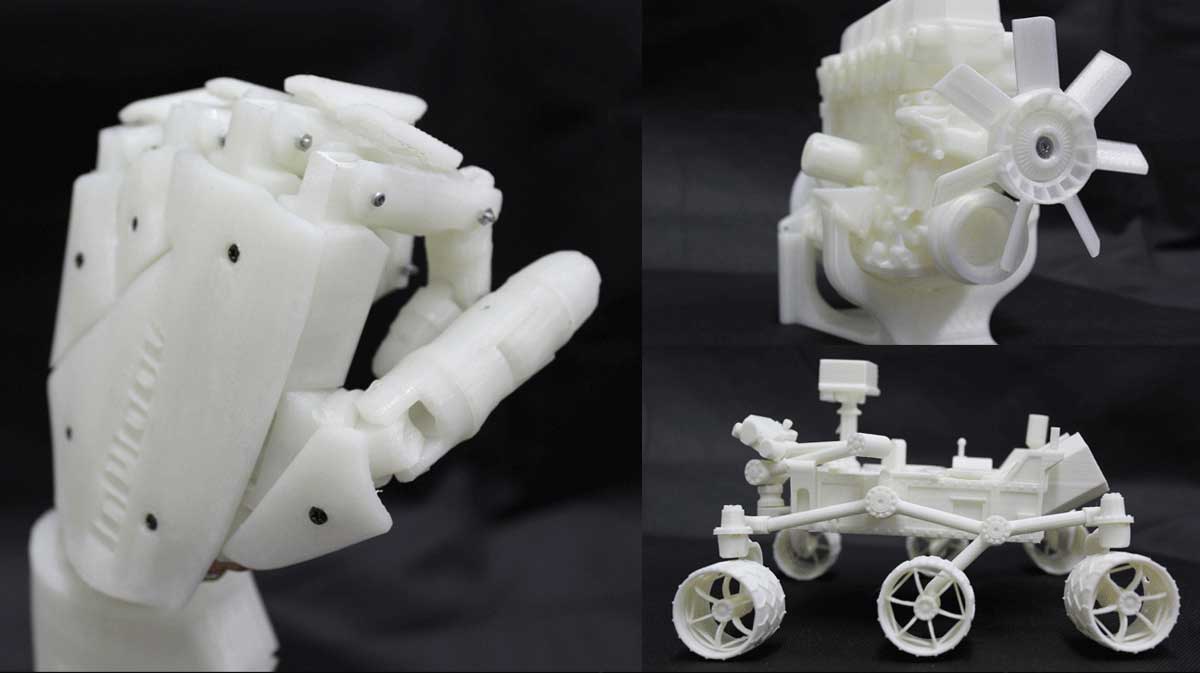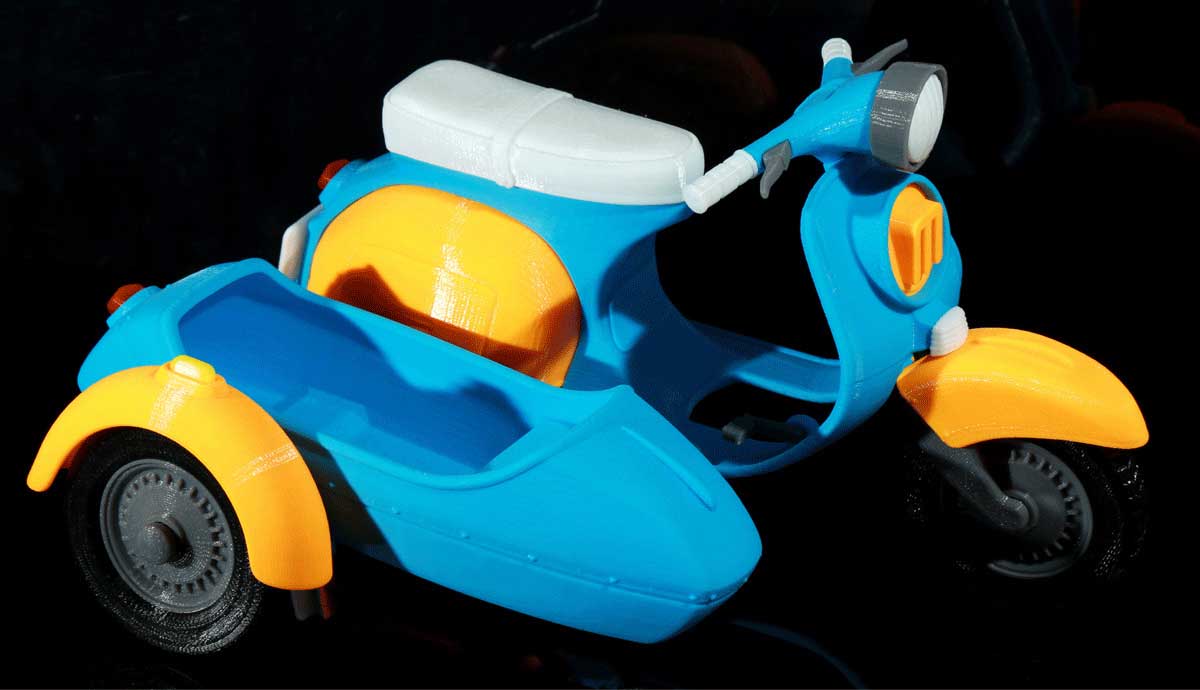 ---
Can this printer apply dissolvable filament?

Yes, no problem. The Flashprint software will build automatically the necessary structures and since the printer has 2 nozzles, you can build complex shapes. I don't say it's easy, you need to experiment a lot to become an expert.

Is the printer capable of producing accurate prints when inspected to cad file or a part print? ex. +/-.010 tolerances on holes etc..?

+/- .010 what? Inches or mm. In my experience nothing with tight tolerances works on the first try, I normally have to print a couple iterations to get it just right. After some practice you get a feel for it and can make it work for non-complicated tight tolerances. Much harder if you didn't design the part though.

Is the Dreamer an upgrade to the Creator Pro or a parallel offering for a different market segment?

It's a different product, the g-code is different, the firmware is different. I am not sure if it is aimed for a different market segment though.

I\'ve read that the creator pro has a print bed that is guaranteed not to warp. Does the dreamer make that same guarantee?

The dreamer is solid, I've levelled the bed once and we use it for many hours per week in a n engineering office.

Does the flashforge dreamer 3d printer come with a heated bed/plate for abs printing?

Yes. The bed is heated and it works very well. We have been printing ABS at 105C with great results.

Does this come with a drawing/image program to modify, merge, or import 3d scans be printed ?

The Dreamer comes with Flashprint. It's an easy to use slicer/printing program that gets better with every update. It has really good choices of supports. I also use Simplify 3D. It's not free, but allows greater control over the printing process and works much better for two color prints. For drawing and editing I usually use Google Sketchup. Its free, easy to learn, and there's a plug-in that allows you to export STL files needed for the slicer/print programs. There is also a suite of free programs under the 123D name from Auto Desk. These allow for design, editing, repair and even some photo scanning of 3d objects. I also use NetFabb Basic for editing, cutting, and repair of STL files - also free to use. The Dreamer is an easy to use, easy to learn 3D printer capable of some high quality prints. The first thing I printed was a spool holder that allowed me to use full 1kg spools from outside of the machine. Designed in Sketchup and printed with Flashprint.